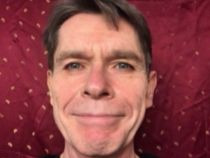 Ed uses an integrative approach to assist you in the relief, relaxation and restoration of the body, mind, and spirit.

Whatever your goal is - to experience a state of relaxation, to decrease muscular tension, or to reduce the chronic pain, Ed will tailor a treatment to help restore balance, both structurally and energetically. He incorporates Myofascial Release, Neuromuscular, and Deep Tissue techniques along with stretching and body movement to help restore pain-free function.

He is a licensed, nationally certified massage therapist; a graduate of the Chicago School of Massage Therapy, certified in Myofascial Release, Medical Massage, Prenatal Massage and has advanced training in the Myofascial Deep Tissue Massage, Neuromuscular Therapy, Trigger Point Therapy, Core Synchronism, and the treatment of scoliosis. Ed is continually learning about anatomy and bodywork, currently he is exploring the combining of Myofascial Structural work with eastern massage and movement practices, and has completed 200 hours of yoga teaching training. He continues to gain a deeper understanding of the body through his study of anatomy, movement and yoga asanas including the therapeutics of Iyengar Yoga.

Personally Ed continues to practice yoga, perform music, occasionally build musical a instrument and explore the creative/healing parallels of music and massage.
symmetry@massagetherapy.com
restoring balance in
the body, mind and spirit